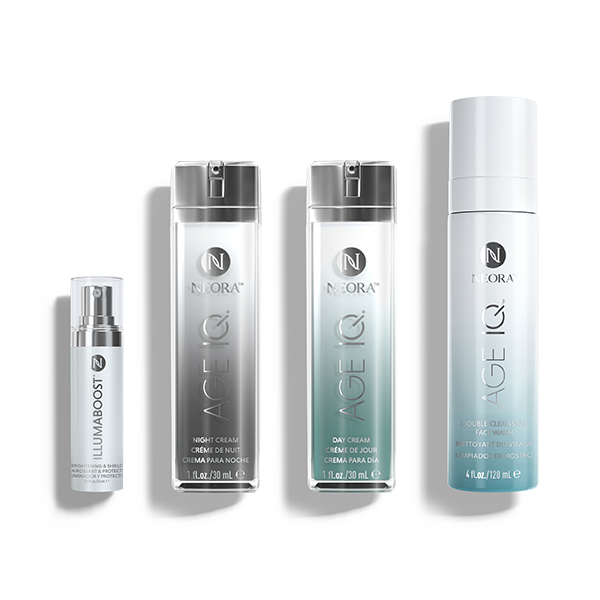 Cleanse, Correct, Protect Set
---
Give your skin the daily care it deserves with this intelligent collection of Neora's best-selling products, which work synergistically to cleanse, correct and protect your skin. This comprehensive set includes our refreshing Age IQ® Double-Cleansing Face Wash, our transformative Age IQ® Night and Day Creams, and our broad spectrum Age IQ® IllumaBoost™ Brightening & Shield.
Monthly SmartShop Order:
$305
Save 36% (483 value) and
get product discount rewards with SmartShop order.
It's convenient and you can cancel at any time.
One-Time Purchase:
$483
—
We know you're going to love it.
30-Day Money-Back Guarantee