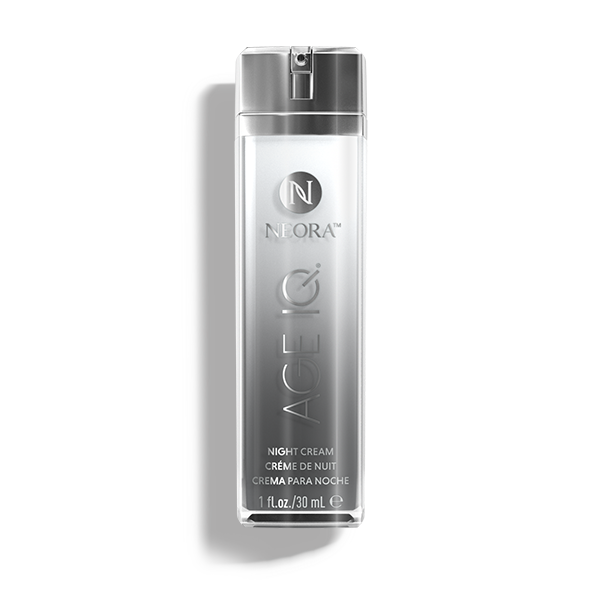 Age IQ® Night Cream
---
Reveal radiant and youthful-looking skin with Neora's clinically tested Age IQ™ Night Cream – a flagship age-fighting product, containing the highest concentration of our exclusive, patented SIG-1273® extract.
Monthly SmartShop Order:
$128
Save 24% (170 value) and
get product discount rewards with SmartShop order.
It's convenient and you can cancel at any time.
One-Time Purchase:
$170
—
We know you're going to love it.
30-Day Money-Back Guarantee